Why work with us?
We've worked hard to build a culture where people feel a genuine sense of belonging, wherever they work in our operations, and whatever their role. Our culture is grounded in our core values and our very strong commitment to delivering every day for our clients and their customers, getting everyone home safely, and caring about your wellbeing.
We believe the diverse work we do really matters – whether we are connecting people and businesses to complex fibre networks, supporting large industrial projects and utilities, building modular spaces in which to learn, work or play, or delivering creative events to inspire and entertain.
When people ask what it's like to work at Actavo, this is what you'll hear from our teams.
People are honest and have great integrity
We are human, down to earth and take great pride in our work and how we treat each other.
There are no big egos
We have a flat organisational structure and strongly believe we are all playing on the same team.
No two days are ever the same
Our work is diverse and dynamic, allowing our people the chance to innovate and develop.
There are opportunities to grow
For anyone ambitious to progress from being a team member to becoming a team leader, and beyond.
Though a large company, everyone is an individual
There is a strong sense of community and we treat each other with respect.
Live Safety
At Actavo, we have a caring, preventative culture, where everyone is encouraged to speak up and take action, enabling a work environment that allows everyone to go home safe each day.
Health & Safety
Deliver Operational Experience
Right first time is our passion. Our relentless focus on driving best practice is underpinned by a culture of continuous improvement, courage and a can-do attitude.
Operational Excellence
Focus On Customer Experience
When our clients and their customers place their trust and loyalty in us, we go to the nth degree to understand their goals, alleviate their frustrations, and exceed expectations with truly fantastic experiences.
Customer Experience
Operate Sustainability
We recognise that operating sustainably demands that we think carefully about how to safeguard our planet, care for our people and communities – ultimately how we conduct our business with integrity and transparency.
Corporate Responsibility
Perform As A Team
Only by working collectively and collaboratively – communicating clearly, respecting one another and our differences, building relationships and offering support – can we achieve our goals and enjoy the rewards.
Our Vision & Values

What our people have to say
If you are looking for a company where you can thrive as part of a diverse, dedicated team, then you should come work with us. But don't just take our word for it, here are the views of some of our people.
I have worked on the Siro project for the last 6 years. I started as an installer and have recently been made team manager, looking after overhead crews.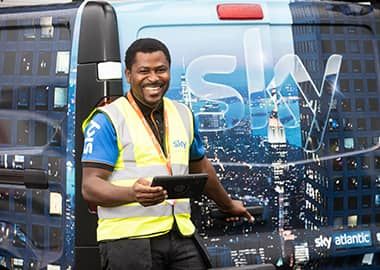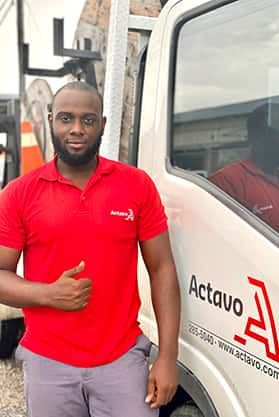 There is a great focus on safety at Actavo, and I believe it's for everyone's benefit.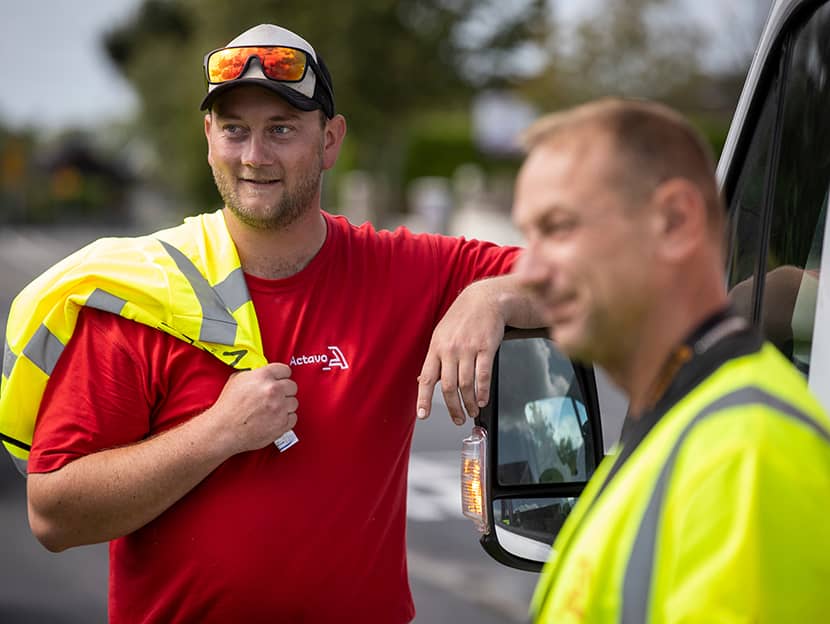 Corporate Responsibility
We work continuously to improve how we care for our workforce, govern our business, interact with our marketplace, engage with our communities and protect the environment, so that wherever we work, we have a positive impact.
Learn More
Diversity & Inclusion
We are a member of Business In The Communitiy Ireland (BITCI) Elevate Pledge, committed to developing a more inclusive workforce, encouraging diversity and caring for our people, their wellbeing and safety.
Learn More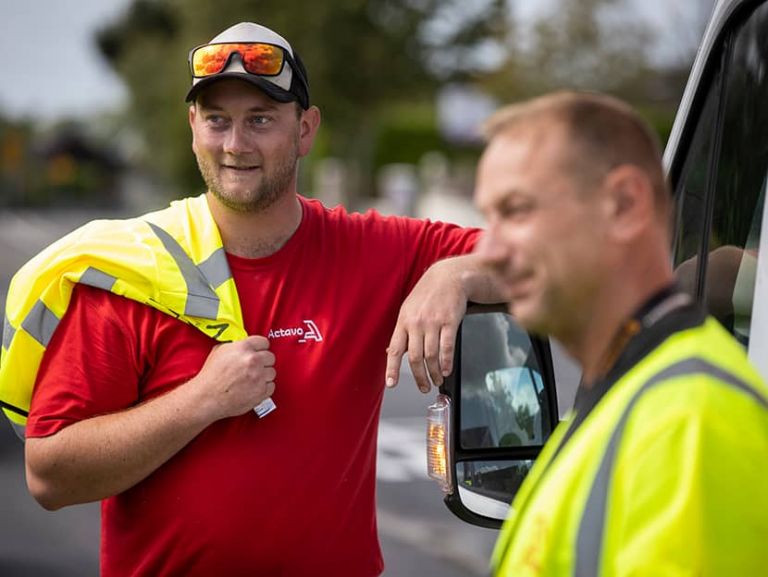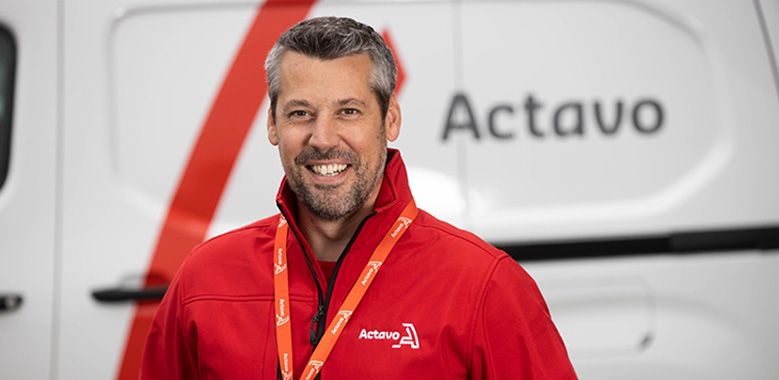 Perform as a Team
Interested in joining Actavo but don't see a current vacancy for you? Please send us your CV and we will keep you in mind.