Safety doesn't happen by accident, it takes commitment and leadership from senior management to develop a culture where safety matters.
The Health & Safety of our people, contractors, clients, customers and members of the public we interact with, is paramount. At Actavo, we continuously invest in an industry-leading Health & Safety ethos and culture. We believe that safety is everyone's responsibility, from the CEO, to all our people either out in the field or supporting operations in the office delivering our services every day.
'Live Safety' is a core value
Safety is not just a priority at Actavo, it is a core value. What this means is that we 'live safety' every day, ensuring it is top of mind at every meeting, for every team member, on every site, in every location throughout our extensive operations. Priorities can change through the day, we must never lose sight of our commitment to Live Safety due to changing demands.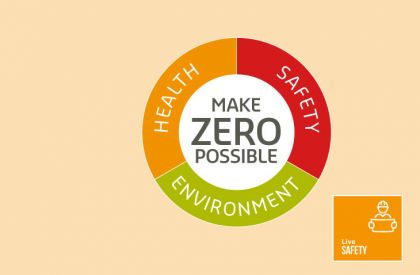 Our Zero Harm Philosophy & EHS Team
At the heart of our Zero Harm philosophy is the principle that everybody should work safe and go home safe every day while protecting the environment in which we operate.Our overall strategy is to implement best-in-class Safety, Health, Environment and Quality systems to achieve Zero Harm to people, plant and the environment.
This strategy is supported and focused by our passionate EHS Team, who:
set strategic EHS objectives as part of the strategic business plan;
drive continuous improvement to lead and stay up to date with best practice;
continuously encourage engagement and conversations relating to EHS at all levels as a core element of our behavioural safety model;
manage stringent reviews and monitoring of EHS performance across the business; and
provide extensive training to new and existing staff at our dedicated training facilities.
Our 8 Golden Rules
Our 8 Golden Rules underpin our core value 'Live Safety', help our people to make a personal commitment, and apply to everybody, at all times – no exceptions including sub-contractors.
Our 8 Golden Rules
HEART
A key element of our behavioural safety programme is HEART (Help Eliminate All Risks Today), which encourages interactive discussions with staff at site level and promotes positive behaviours.
HEART – Help Eliminate All Risks Today
Fleet Safety
The safety of our people, our customers and members of the public is very important to us. Aligned with our core value, 'Live Safety', we are committed to doing our very best to ensure that everyone arrives to work and goes home safely every day. This includes the safety of our drivers and other road users when it comes to the safe operation of our fleet.
Fleet Safety
Safety Culture
The health and safety culture of any organisation is key to achieving zero harm. At Actavo we regularly check the behavioural safety pulse of the company through our Behavioural Safety Survey. Working with our partner Mind Safety we check in with employees and managers using an anonymous survey to gauge the status of our health and safety culture across defined headings.
Time to Act
Time to Act reinforces our Golden Rules while aligning a person's risk perception / appetite with something that matters to them.
Time to Act
Recent Health & Safety Awards
We are immensely proud of the many prestigious Irish and International awards we have won for our Environmental Health & Safety performance, training and overall strategy, including:
Previous awards include:
Green Energy Award – zero waste to landfill (Actavo Ireland)
IOSH Training Award – bespoke off-road teleporter training (Network & In-Home Solutions)
NISO Supreme Safety Award – (Network & In-Home Solutions)
ECISA RISE Award – (Actavo Industrial Solutions)
NASC Safety Award - (Actavo Industrial Solutions)
"Actavo's achievements in the safety awards, particularly over the last few years, have been outstanding, having won the Supreme, Gold, Silver and Bronze awards. Actavo has shown its commitment to pursuing the highest standards of safety for its staff, customers and the general public."
All Ireland Occupational Health & Safety Awards 2020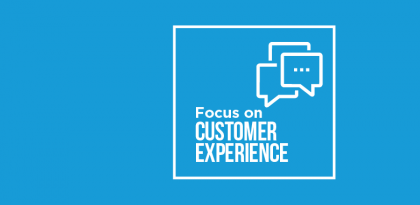 Find out more about how we deliver outstanding experiences to all our clients and customers.