Our collective impact is the sum of all our individual actions.
At Actavo, our approach to Corporate Responsibility is aligned to how we live all our core values, in particular 'Operate Sustainably', 'Live Safety' and 'Perform as a Team'. We work continuously to improve how we care for our workforce; govern our business; interact with our marketplace; engage with our communities; and protect the environment, so that wherever we work, we have a positive impact on our people and the communities we operate in.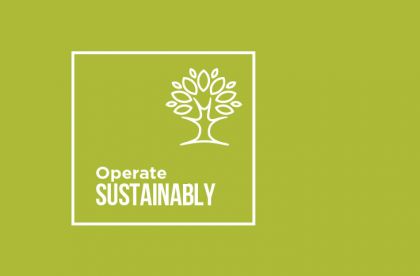 Our Membership of Business in the Community Ireland
As a member of Business in the Community Ireland (BITCI), we are actively improving our Corporate Responsibility strategy each year globally, under the five key pillars outlined below. We have also joined the BITCI Low Carbon Pledge and Elevate Pledge, committing to reducing our carbon emissions and developing a more inclusive workforce, working collaboratively with fellow members of the pledges.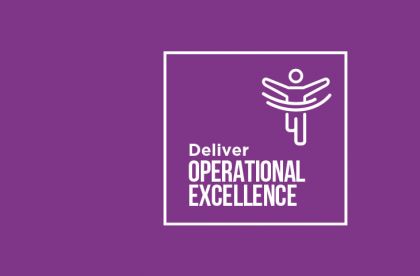 Our Sustainability Credentials
With 'deliver operational excellence' as one of our core values, we maintain a rigorous focus on high standards across all our operations and locations, and continuously win awards for our safely and sustainability performance.
We hold ISO 45001, ISO 14001, ISO 9001, ISO 27001 and ISO 50001 accreditations across our business.
We are annual winners of numerous RoSPA and NISO/NISG Awards for safety and fleet safety.
We are audited by EcoVadis and achieved a Gold Award for Sustainability in 2020.
We are members of the Global Carbon Disclosure Project since 2011.
We are audited and accredited by Achilles as part of the UVDB scheme
Our Corporate Responsibility Pillars
Our Sustainability Council sets our sustainability objectives and develops key actions annually under each of the five pillars, to help us achieve our goals
Workplace
Encouraging diversity and caring for our people, their wellbeing and safety
Governance
Aligning our corporate responsibility ethos with ethical business practice
Marketplace
Procuring responsibly, respecting human rights and the environment
Environment
Reducing our carbon footprint through sustainable and measurable actions
Community
Engaging more actively with the communities in which we work
Our accreditations and affiliations















We are a global brand with a local outlook