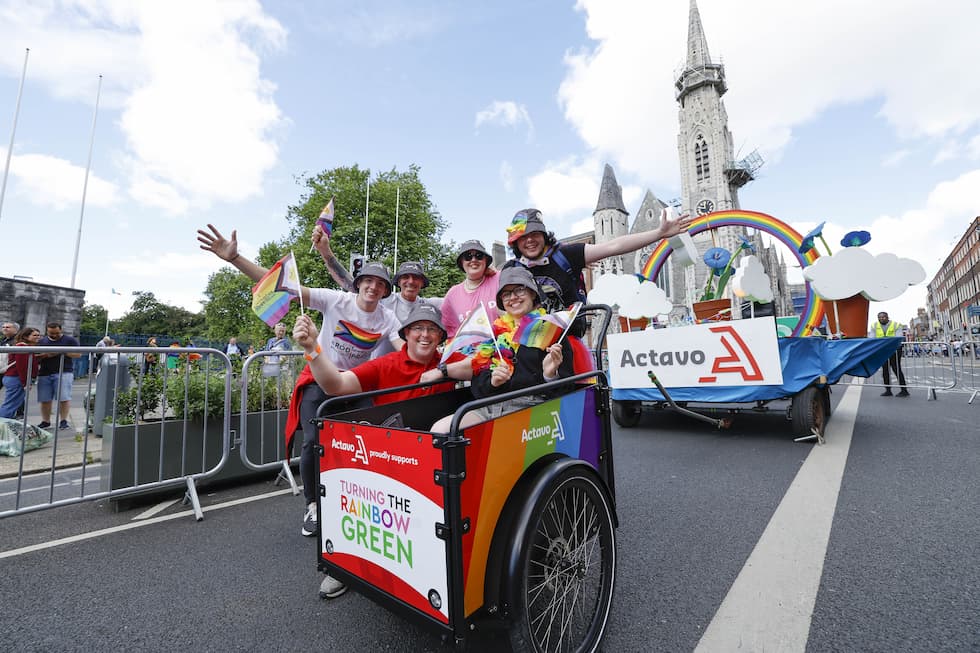 Darragh O'Connor, Mark Holton, Thomas Rocks, Marchje Janssen, Apryl Cullen, Jack Harris
Actavo Events is partnering with Dublin LGBTQ+ Pride 2022 as a main sponsor and infrastructure provider for the Pride Parade on 25th June 2022 in Dublin city centre. This year's Pride Parade aims to be the first carbon-neutral event in Ireland, which aligns to Actavo's core value 'operate sustainably'.
Since 2009, Actavo has been supporting the Pride event. This relationship has gone from strength-to-strength and has resulted in Actavo taking an active role as a main sponsor of this year's event.
Actavo Events is providing extensive events infrastructure to the Pride Parade, including 1,622 crowd control barriers, 78 heras, 44 mojos, an entrance gantry, and a camera tower. As well as this, Actavo is providing Pride with the use of an e-cargo bike through our active mobility partner Bleeper & an electric van for the Pride Parade in line with this year's ambition 'Turning the Rainbow Green', and will be represented by a Rainbow float, led by Actavo team members.
Paul Griffin, Managing Director, Actavo Events said: "Actavo Events has been working with the Pride team since 2009 and we are delighted to be on-board as a main sponsor at this year's event to help turn the Rainbow Green. Actavo strives to be an inclusive environment and this feeling is certainly present at Dublin Pride 2022. By working with a carbon-neutral event, we can continue our core value of Operating Sustainably and our commitment to the BITCI Low Carbon Pledge and Elevate Pledge, whilst also helping out this great cause."
Jed Dowling, CEO, Dublin LGBTQ Pride CLG said: "Dublin LGBTQ+ Pride is delighted to welcome Actavo Events as a main sponsor and infrastructure provider for this year's event. We have been working with the team for years and have carved out a strong working relationship. It was important for Pride to continue to partner with a company that has an ethos that supports the positive, inclusive environment wherein everyone is welcome. From an operational perspective, we needed to partner with a company like Actavo Events that has a strong sustainability ethos and can help Pride achieve a carbon-neutral event."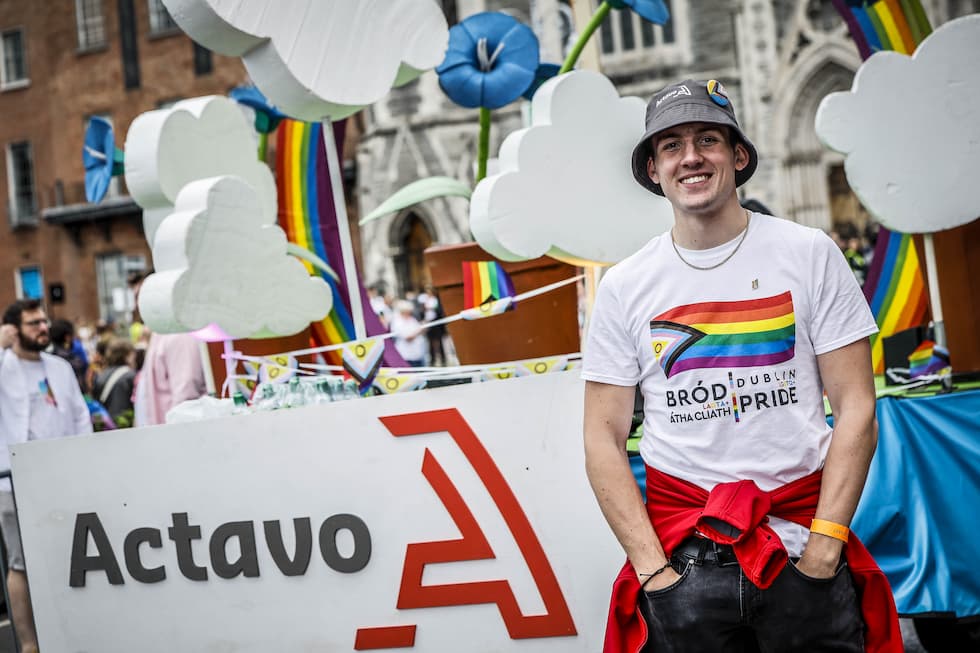 As a Business in the Community Ireland Elevate Pledge and Low Carbon Pledge signatory, Actavo is part of a movement of businesses committed to building inclusive workplaces that support everyone to thrive equally and has also committed to using science-based targets to reduce carbon emissions by 2024.
Dublin Pride Parade 2022 takes place at 2pm on Saturday 25th of June in Dublin City Centre. It will march from the GPO on O'Connell Street, across the city to Merrion Square, where there will be a festival in Pride Village (Merrion Square).
Photo credit
Photographer Conor McCabe.