Your trusted partner with a wealth of experience.
With over 50 years' experience among some of our divisions, and a wide portfolio of service offerings, Actavo is essentially a collective of dedicated people, with diverse expertise and skill sets, who have their roots in a number of different businesses that came together in 2015 under the Actavo brand.
Our Story
While we are now all part of Actavo Group, all of our service divisions started out under different brand names, with the oldest, DSL, established in 1967 in the UK, providing Industrial and Building Services. Our Actavo Modular team started out as RoanKabin Group in 1974 and was the original provider of modular buildings in Ireland in the 80's, expanding into the UK subsequently. Our Network & In-Home team began in 1979 as Sierra Communications and has established an international reputation for network design and build, and in-home services, over the past 30 years.
Between 2007 and 2008, SiteServ PLC, an Irish Building Solutions provider, acquired all these businesses and in 2009 our Events division was launched, originally named 'EventServ'. In 2011, we set up our Caribbean operation, leveraging our established reputation and experience. Following a transition into private ownership in 2012 and the acquisition of PDC (Protective & Decorative Coatings) UK in 2015, our business was re-named Actavo, and in recent years we have established operations in the Middle East.
Over the past few years our new Executive Leadership Team has charted a new course for Actavo, underpinned by strong core values which are embedded in our culture and ethos. Having worked with many of our key clients for over 25 years, we believe our long-term relationships are testament not only to our solid track record but, more importantly, the calibre of our highly experienced people, who continue to innovate and exceed expectations every day.
As Actavo, what we all have in common is an unwavering commitment to delivering excellence for our clients and their customers, and a relentless focus on safety and customer experience.
Our Awards
As a values-driven company, we are always striving to be better and do more for our clients, customers and colleagues. Over the years, these achievements have been recognised by numerous international awards, particularly for Safety, Customer Experience and Sustainability.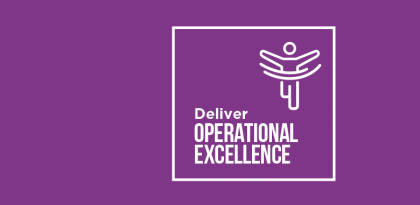 We are singularly committed to achieving a culture of excellence