Design, build and installation of 100sqm classroom with all civil works to Taghmon National School, Mullingar in County Westmeath. This Special Education Needs unit has a 68sqm teaching area, an 11sqm quiet space, 10sqm assisted user WC, and a kitchenette area for the children. The project was part of a request from the Department of Education to provide urgently needed teaching spaces nationally.
Scope of works
Design, build and installation of a 100sqm classroom. Onsite civil works including connection to electrical and water services.
Key successes
Modular liaised with the school's architect and the principal to offer the most suitable solution to the school's needs for a specialised classroom.

All works met project programme timelines and budget.

The project was successfully delivered in one day with no disruption to the live school environment.
Solutions to challenges
Due to working in a live school environment, Actavo Modular undertook extra security measures including the provision of Heras fencing to secure the construction site and maintained a constant safety perimeter.

There was an old prefab that had to be demolished and removed before starting onsite operations.
Benefits to client
The specialised classroom enabled Taghmon NS to offer a bespoke teaching environment to students with additional needs.

With a 2.9m internal ceiling height, the classroom has the right blend of light and spaciousness.

In excess of 80% of the building fitout was completed in factory pre-delivery, saving the client time, money and disruption to the functioning of the school.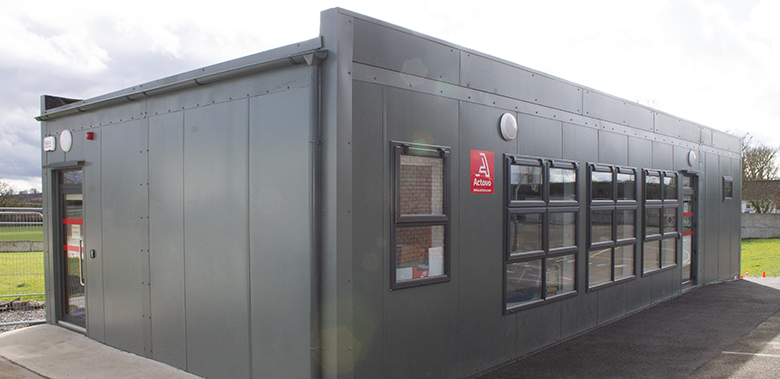 Taghmon National School Modular SEN Classroom- Exterior Cladding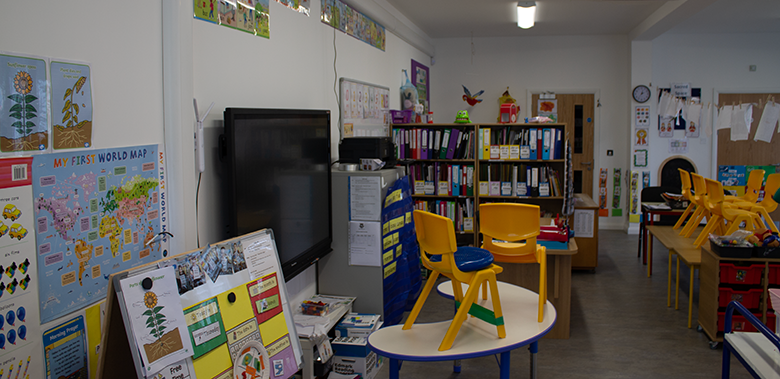 Taghmon National School Modular SEN Classroom Interior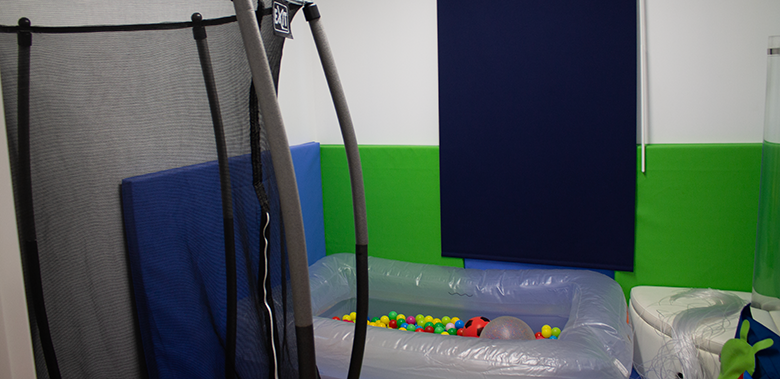 Taghmon National School Modular SEN Classroom Indoor Play Area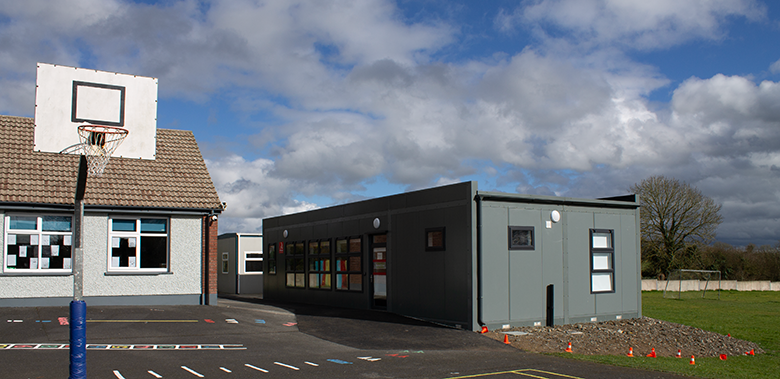 Taghmon National School Modular SEN Classroom Outdoor Play Area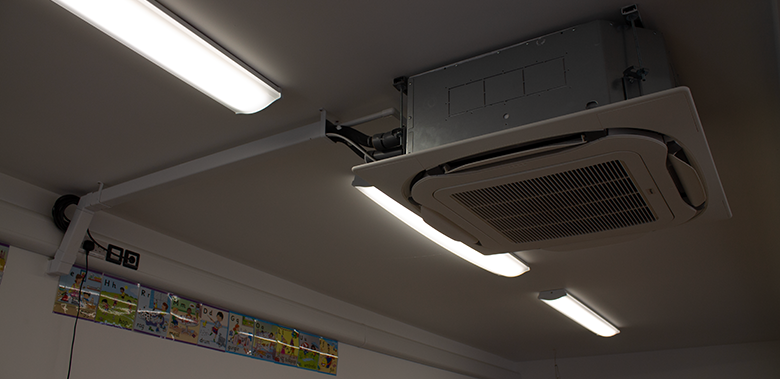 Taghmon National School Modular SEN Classroom Overhead Projector Installation