Actavo designed and built intensive care units, ancillary accommodation, and support facilities at St James's University Hospital in Dublin.
Scope of works
Design and build six single bedroom ICU/ HDU's, ancillary accommodation and support facilities. As the main contractor, Actavo was also responsible for PSCS and PSDP. To minimise disruption for critical hospital areas the project was phased over four stages:
Services delivered
Phase 1: The construction of two single ICU rooms within the hospital Intensive Care Ward.
Phase 2: Design and build a 200m2 Anaesthetist's Department annexed to the existing Intensive Care Ward.
Phase 3: Design and build a new 3-storey modular building to house the following:
Ground Floor: Plant room c/w UPS and air systems, loading bay c/w lift, female and male changing facilities.
First Floor: Clinical store, consultant rooms, seminar room, pantry and link to main Intensive Care Ward corridor.
Second Floor: Triage, consultant rooms, restrooms and a kitchenette.
Phase 4:
Once the two modular buildings were operational Actavo commenced work on the construction of four single ICU bedrooms within the hospital Intensive Care Ward.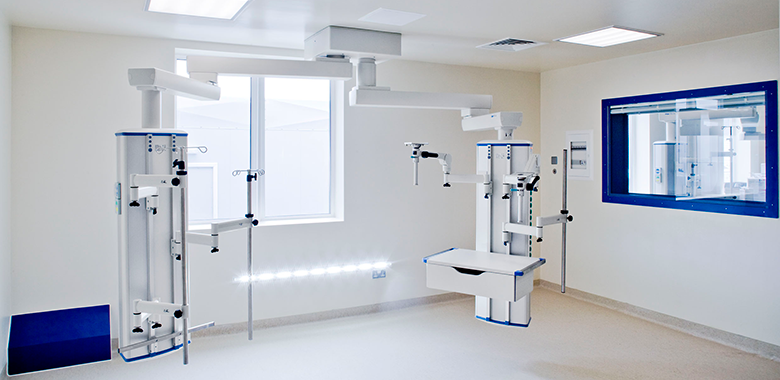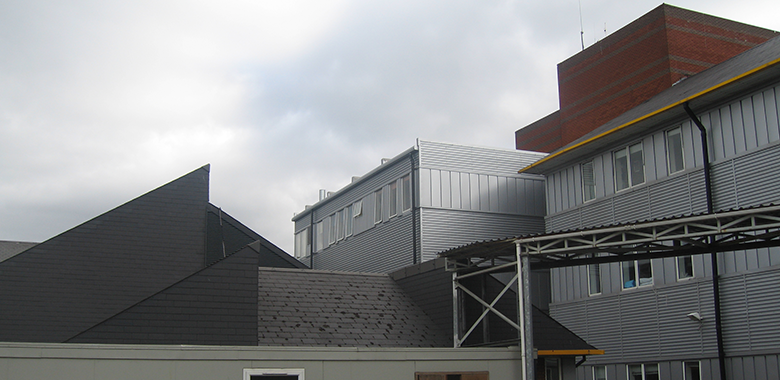 Key successes
Minimal disruption: The modular building was constructed offsite and craned into position in an internal hospital courtyard. The lift installation was completed in one day.
Offsite fitout solution: The complete offsite fitout of the Anaesthetist's Department, the courtyard building and the new plant rooms c/w UPS and air systems for new ICUs greatly expediated the programme.
Health & Safety: The work was fully compliant with Health Building Notes (H.B.N). Infection control is a critical issue when working in a live hospital environment. All site personnel were required to adhere to Actavo's strict infection control policy.
The offsite construction of these buildings greatly reduced the health and safety risks. For example:
Reduced threat of aspergillus.
Reduced working at height requirements
Reduced onsite traffic by 80%
Solutions to challenges
The offsite modular method of construction was chosen to provide essential services to the hospital as it gave the HSE peace of mind on cost management, programme delivery dates and health and safety of all on campus.
Benefits to client
Cost management
Programme management
Minimal disruption to hospital operations
Concurrent offsite engineering
Actavo Modular Solutions has carried out various modular building and fit-out projects at St James's Hospital over the years. More recently they have undertaken significant projects in the areas of:
Phase 1C – Phlebotomy Clinical Unit
Falls and Blackout Clinical Waiting Area
ICU Extension – Ancillary accommodation and Intensive Care Unit
Anaesthetic Department office and seminar room
Pharmacy – Extension of storage warehouse
All these projects were completed to the satisfaction of the appointed Design Team and St. James's Hospital Technical Services Department.
Certain numbers of these projects were undertaken in "live" hospital scenarios, such as critical care facilities. At all times Actavo staff performed the tasks with the highest of professional standards. We would highly recommend Actavo for any similar type projects."



Niall McElwee

Project & Technical Services Manager, St James's Hospital