Actavo Modular designed, fabricated and installed a 36 no. module building for Coláiste Phádraig in Lucan, Dublin. This is one of a number of modular school projects undertaken by Actavo Modular under the Department of Education & Skills Modular Volumetric Accommodation Framework.
Scope of works
Actavo Modular provided 1,350m2 of modular school accommodation. The scope of works included 500m of haul road; nearly a kilometre of Heras fencing to secure the site; Actavo staff site set up; 80 no. foundation pads; watermain and public surface water diversions.
Key successes
All works met project programme timelines and budget.

The project was successfully delivered over 3 days with no disruption to the live school environment.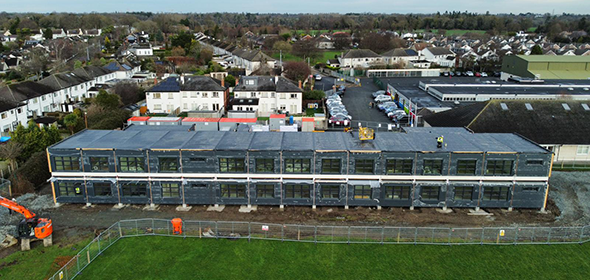 Solutions to challenges
The 80 no. foundations incorporated frost blankets and insulated shuttering due to the low temperatures in December, with design engineers' specifications being met in all areas.

The school is located in a residential area. In order to access the new buildings on campus, Modular provided a haul road from the rear of the school perimeter for all deliveries and traffic management.

Due to working in a live school environment, Actavo Modular undertook extra security measures including the provision of 1,000m of Heras fencing to secure the construction site and maintained a constant safety perimeter.
Benefits to client
Actavo Modular added 1,350m2 of additional modern school accommodation with no disruption to daily school operations.

Actavo Modular has a solid track record in the education sector, specialising in the design, construction, installation, and maintenance of high-quality turn-key, modular buildings for schools, colleges and creches throughout Ireland and the UK.

There was very little disruption to the school and community as 60–80% of the works were carried out off-site.

Our educational buildings provide a bright and comfortable teaching environment.
"We were very impressed with the work carried out by Actavo Modular. All the preparatory work as well as the installation was done in a live school environment during the school term, with little or no disruption to school operations."

Tony Brady

Principal of Coláiste Phádraig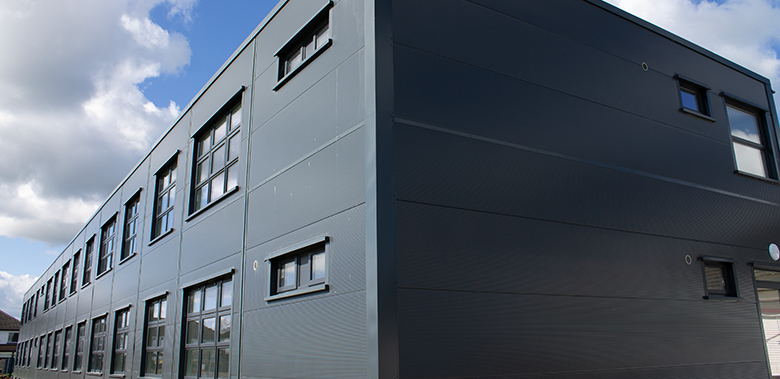 Coláiste Phádraig Modular Classrooms Exterior Cladding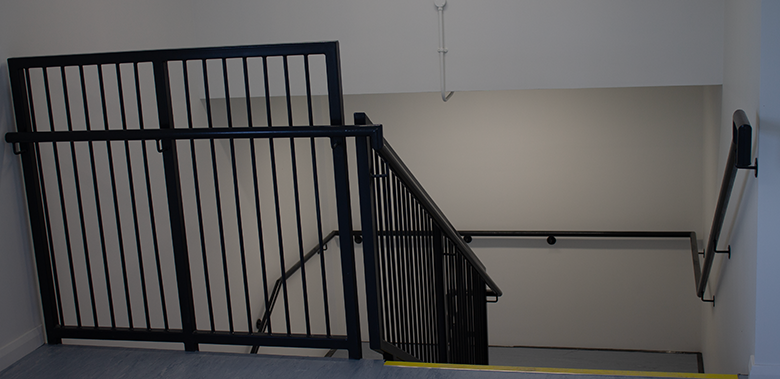 Coláiste Phádraig Modular Classrooms Stairwell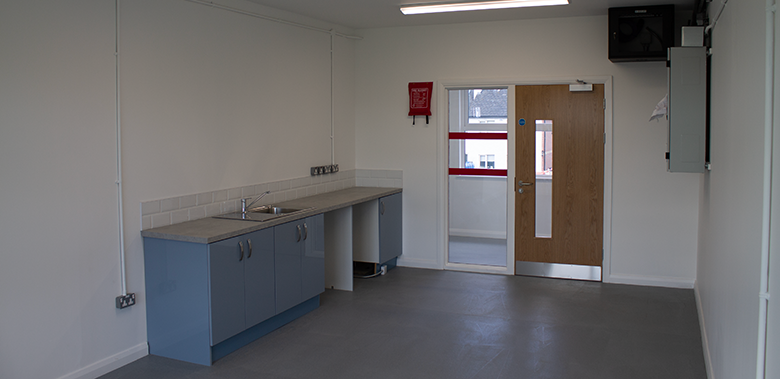 Coláiste Phádraig Modular Classrooms Kitchen Facilities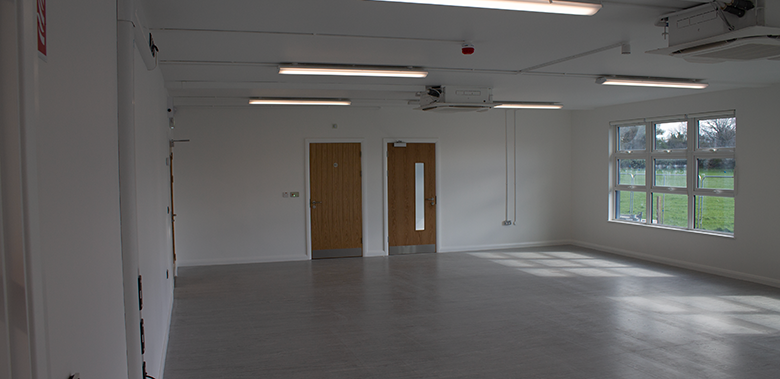 Coláiste Phádraig Modular Classrooms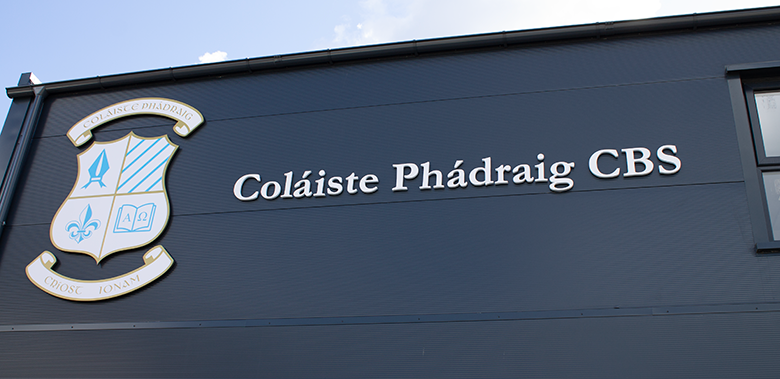 Coláiste Phádraig Modular Classrooms- Name and Crest