Actavo rolled out the design and build a modular teaching block at Granard Primary School in Putney, London.
Scope of works
Fabricate and construct a 1280m² two-storey, standalone modular classroom complex, consisting of seven classrooms, open learning studios, cloakrooms, WC's, kitchen facilities and staffrooms. Installing:
Natural light sun pipes
Mono-pitch canopy
Solar shading windows
Brick and composite cladding
Eco PV panelling
Passive ventilation system
Key successes
Actavo provided a fast track, sustainable modular classroom complex achieving BIM Level 2.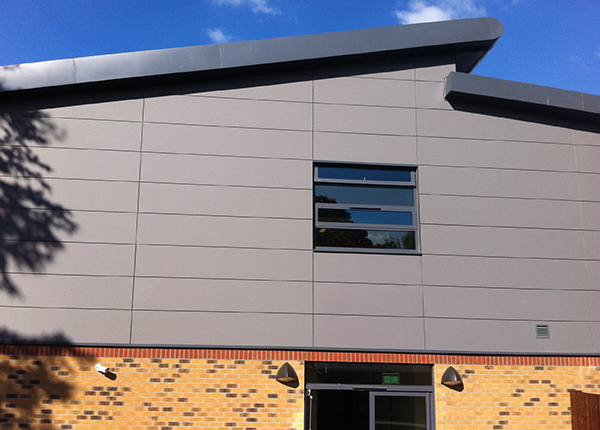 Solutions to challenges
Tight timeframe: The project was designed, prefabricated, installed and handed over under a very short programme to accommodate the intake of new students to the school.
Benefits to client
Cost reduction: With build time on site being only 22 weeks, off-site construction provided a smoother construction process and reduced costs and waste by using BIM to identify potential issues before they arose.
Sustainable design: The design surpassed all sustainability targets and achieved BREEAM 'Excellent' standards.
Reduced energy costs: The mono-crystalline PV panels used reduced energy costs.
The passive stack ventilation used reduces the reliance on energy-driven appliances such as fans or air conditioners. This lowers energy costs and places less pressure on the environment by minimising the use of non-renewable fossil fuels.
The natural sun pipes used reduce the amount of electricity consumed to provide general and task lighting. Natural light also has a health and wellbeing benefit for staff.