Gorey in Co. Wexford required a new Educate Together Secondary School site to meet the ever-growing demand for this type of school in Ireland. Actavo Modular manufactured and installed seven steel-framed modular buildings to make up the Educate Together Secondary School, as well as providing a temporary school building for students already enrolled in the school.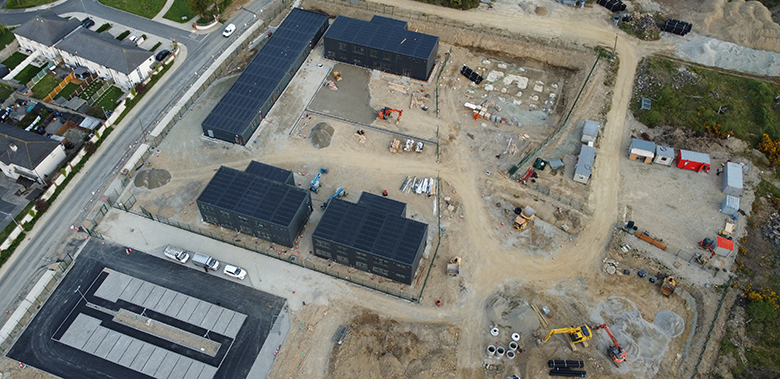 Drone photography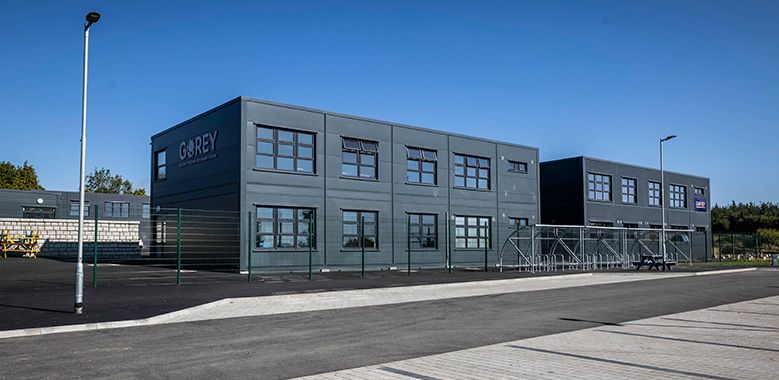 Exterior view of new school
Classroom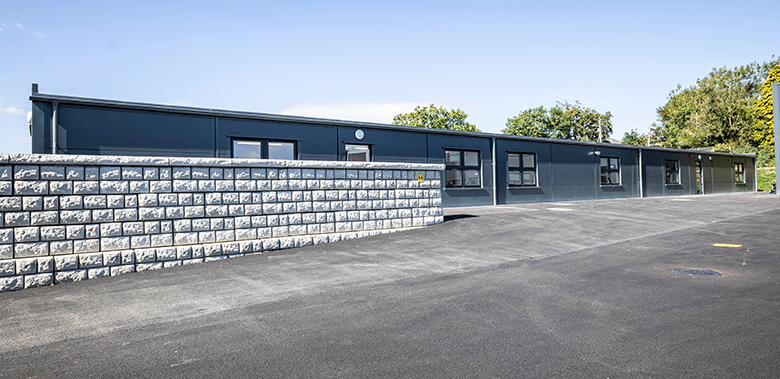 Exterior view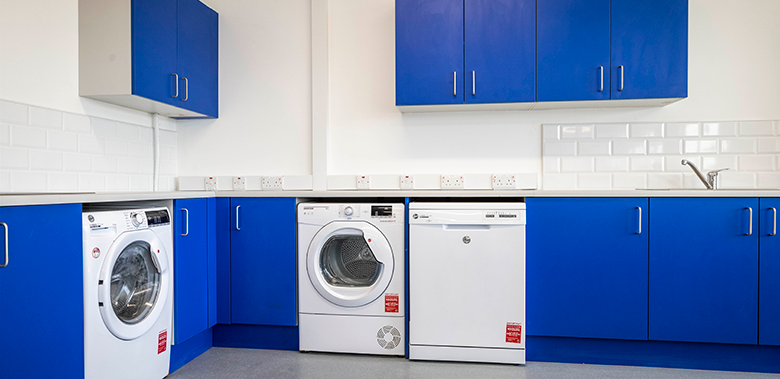 Kitchen facilities
Scope of works
Actavo Modular was contracted to provide a full turnkey service across all service disciplines, including civil, structural, electrical, and mechanical for seven individual buildings on the school campus. The buildings contained general classrooms plus a mixture of practical teaching units, providing over 2,850 m² of accommodation on a brownfield site.
Services delivered
As the main design and build contractor for this significant project, Actavo Modular provided a full turn-key service and all site work and utilities tie-ins located within the public realm.
Key successes
Actavo Modular provided a temporary school while the new school was being built. Concurrent civil engineering was ongoing on the larger site.

Actavo Modular met each deadline for the phased handover of the new school.

With health & safety being a primary focus, there were zero LTIs.

Actavo Modular managed all on and off-site operations to the highest standards
Due to local demand for enrolment, the buildings had to be manufactured and delivered within a tight timeframe. Off-site fabrication of the buildings in Actavo Modular's manufacturing facility ran concurrently with the ground works on site to ensure the programme of works was achieved.

Actavo Modular

successfully developed a traffic management plan to incorporate a busy construction zone, while maintaining the safety of the children entering and exiting the school, as well as residents.

Given that the new school location was a brownfield site, Actavo Modular relied on their expertise to upgrade all civils connections, particularly drainage.

Actavo Modular provided a temporary school set up so students who had registered for the upcoming term could start their education in an Educate Together environment from day one.
Benefits to client
The modular approach to building the school allowed us and the client to manage and avoid issues generally associated with traditional build approaches, such as regular site access, traffic and noise disruption and lengthy completion timelines.

The buildings are completed to the highest building regulations and standards.

Using modern methos of construction, Actavo Modular was able to hand over this fully compliant school complex in half the time of traditional building methods.

Actavo used a modern insulated exterior panelling system and incorporated even leg window features, which enhanced the aesthetics of the buildings.

Actavo Modular incorporated a 10mm cement board enclosure to the bottom of all modules, protecting the buildings from adverse conditions.

Actavo Modular buildings come with a firestone EPDM roof system, which is one of the most durable roofing systems available on the market and comes with a 20-year parts and labour warranty.