Actavo Modular provided a new 24-module, two-storey school building on site at Castleknock Community College for use as classroom and science laboratory accommodation for students, under the Department of Education and Skills PVMA Framework.

Scope of works / Services delivered
Fully compliant to latest Irish Building Regulations.

Design, off-site manufacture, and installation of a 24-module, two-storey steel framed modular building.

Building comprised of two science rooms and four 60sqm classrooms, a shared prep room, ancillary areas, WC facilities and a passenger lift.
Internal fit-out included science room fixed furniture and equipment, partitioning, internal doors, a mixture of flooring, phone & data systems, PA systems and full Department of Education & Skills TGD specifications for mechanical & electrical fitout.
On-site civils works and connections to services.
External finish with Insulated Architectural Microrib Sandwich Panels cladding in oynx and wedgewood blue, to give the building a modern aesthetic.
Solutions to challenges / Benefits to client
Minimal disruption to the client
The new school building was constructed in a restricted space, on an operational school site with 1,230 students and 125 staff in situ, posing obvious challenges during the construction phase. Construction was completed with minimal impact to school operations and was in use by students while exterior landscaping was ongoing.
Time-saving off-site construction
Actavo Modular's experience and state-of-the-art factory facilities, enabled the company to complete the 864m2 project in 14 weeks, manufacturing and fitting out the core building in the factory, while simultaneously installing the foundation pads and access roadways.
"Actavo was commissioned in the spring of 2021 to provide additional accommodation for Castleknock Community College. In October of 2021, the team delivered on time, a very high-quality modular unit that has been very well received by staff and students at the College. The facilities provided by Actavo represent a new age of modular accommodation for schools as the comforts and features of the accommodation are similar to a permanent structure. One of the many challenges for any building company working in a restricted space with 1,230 students and 125 staff is to ensure that they adhere to all health and safety standards. Actavo were exceptional in this area and were very respectful and understanding of the demands of large Community College. The new build has been seamlessly integrated into the schools existing structures."

John Cronin

Principal, Castleknock Community College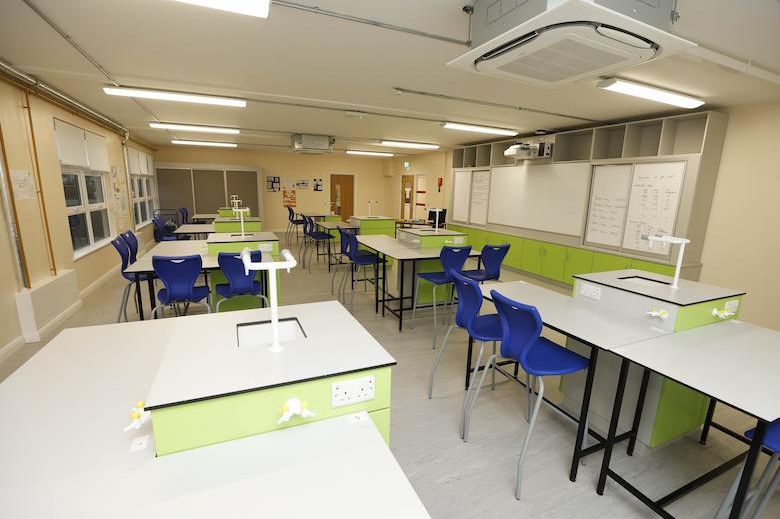 Castleknock Community College Modular School Science Laboratory
Castleknock Community College Modular School Classroom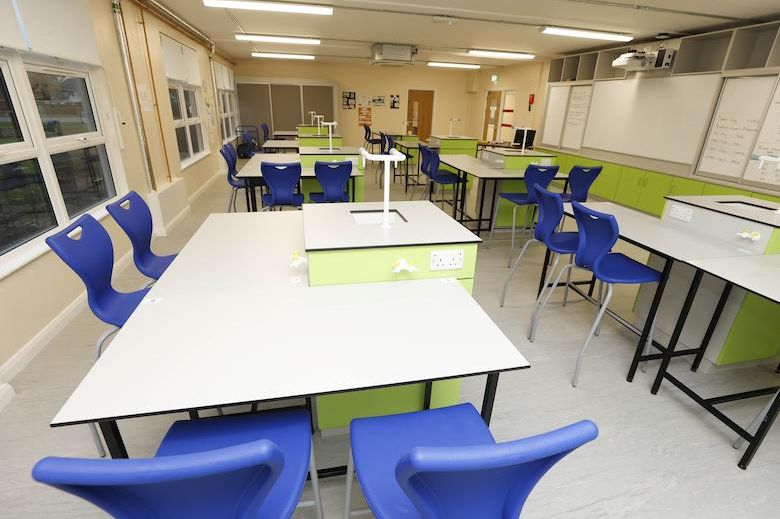 Castleknock Community College Modular School Science Laboratory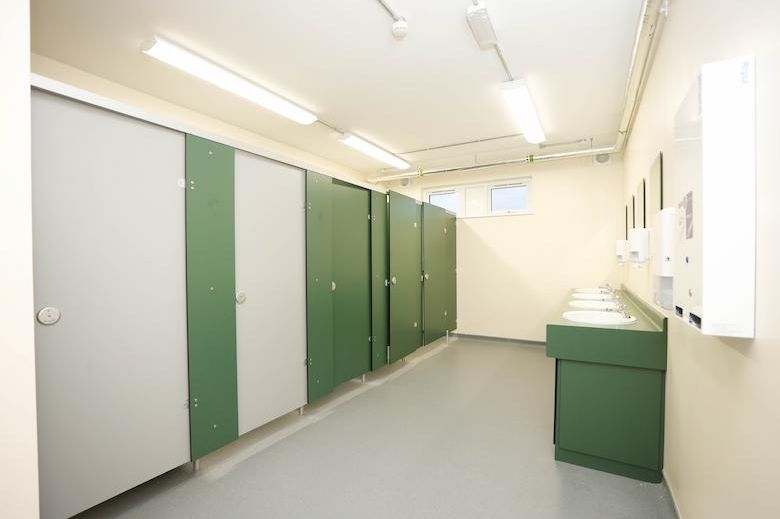 Castleknock Community College Modular School Bathroom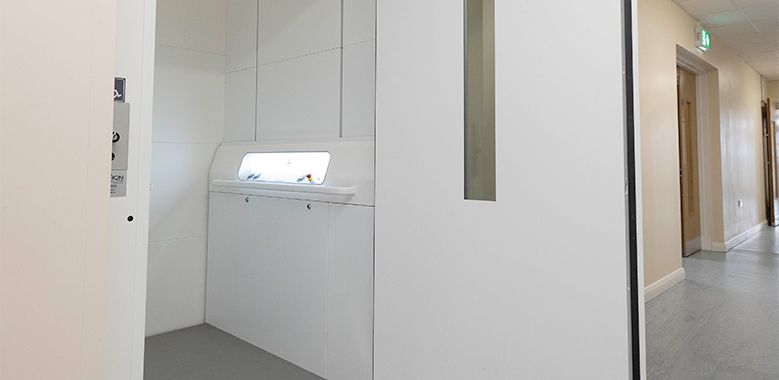 Castleknock Community College Modular School Lift