Actavo Civils Division was delighted to win the 'Civil Construction Project of the Year' award for its recent project 'Rock Road Sustainable Transport Scheme' at the Irish Construction Industry Awards 2023, which took place last week at The Mansion House.

Undertaken for our client, Dun Laoghaire Rathdown County Council, the project included the upgrade of existing junctions at Booterstown Avenue and Trimleston Avenue and the construction of a two-way cycle lane at Rock Road, drainage, landscaping, re-surfacing, line marking and the application of high friction surfacing.

The project featured a number of innovations including, along with Killeshal Precast Concrete, the development of a new Dutch Entry Kerb system (the first of its kind in Ireland) at the St. Helens Junctions which provides a continuous crossing facility that gives priority to pedestrians in favour of vehicles, and the installation of several landscaped rain gardens, reducing water pollution and flooding by naturally absorbing stormwater runoff and conserving water by being self-irrigated.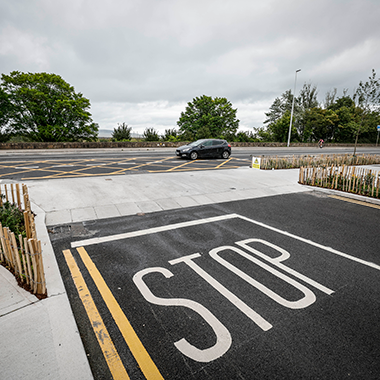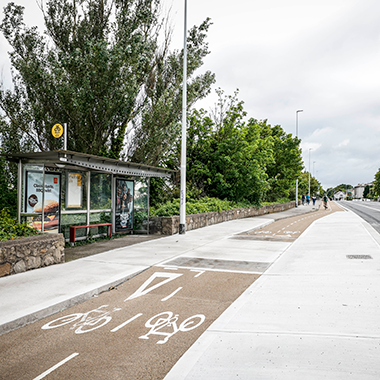 From the outset Actavo's expertise, commitment to excellence and professionalism stood out, making them an ideal choice for any construction project. One of the standout features of Actavo's involvement in the project was their dedication to minimising waste and adopting eco-conscious practices. Their ability to anticipate and address challenges saved valuable time and resources, ensuring the project remained on track.

Niall Geraghty

Resident Engineer, Dun Laoghaire Rathdown County Council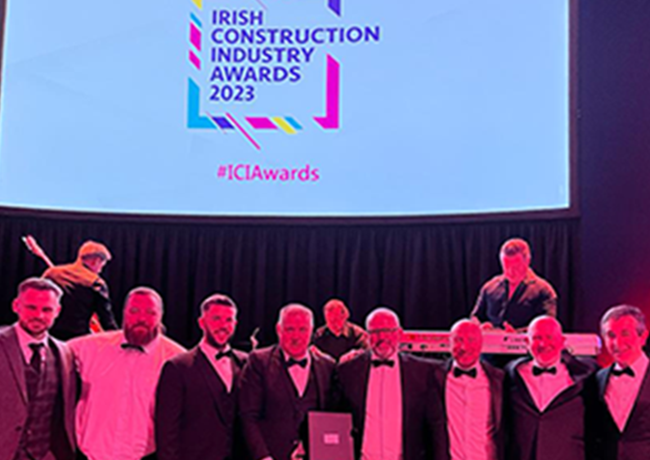 Pictured from left to right:
Igor Zakrzewski – Actavo Site Manager, Gary Stanley – Actavo QS, Niall Geraghty – DLR Site Engineer, Ollie Raftery, Liam Ryan, Marc Campbell – DLR Executive Parks Superintendent, Matt Feeney – Actavo Commercial Manager, William Winters – DLR Senior Resident Engineer
Congratulations to our Civils Division and all our key partners on this project, for winning this fantastic award. The project showcases some excellent innovations and sustainable practices. Well done to all the team.

Brian Kelly

Group CEO, Actavo
Our thanks also to Mick Dunne & Shay Durnin, AECOM Engineering UK&I, Killeshal Precast Concrete, Lyra Car Park Lining, Stanley Asphalt, Rennicks Signs Ireland, Cable Technical Services Ltd. & CCL and our core team: Ollie Raftery, Gary Stanley, Michael Kennedy, Igor Zakrzewski, Vincent Marcelino and Joanne Murphy.