Actavo Modular was delighted to welcome representatives from the Department of Enterprise, Trade and Employment last week to our factory in Kill, Co Kildare, for a tour of our factory facility.
We are currently contracted to provide modular classrooms and large scale school buildings at numerous sites nationwide under the Department of Education & Skills Prefabricated Modular Volumetric Accommodation Framework.
As a member of the CIF Smart Off Site committee and MMC (Modern Methods of Construction) Ireland, we are actively involved in promoting the benefits of off-site construction. Modular construction provides a cost effective and convenient solution to multiple building requirements, allowing for concurrent construction and groundwork, resulting in reduced build times, less environmental impact and minimal disruption for existing operations on the site.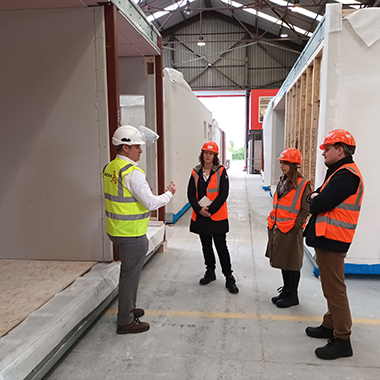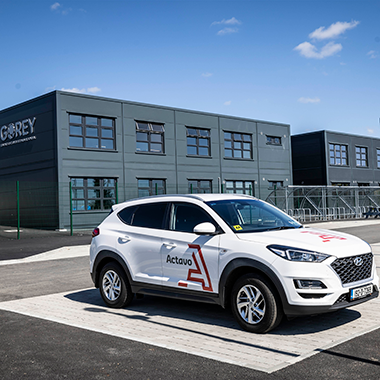 We were delighted to welcome Manus O'Donnell, from the Construction and Enterprise Policy unit in the Dept of Enterprise, Trade & Employment, and his colleagues Céline McHugh, Principal Officer and Veronica Miller. Our sincere thanks to our guests for the opportunity to share best practice insights. As Ireland's original provider of modular buildings, we look forward to sharing our expertise with you further in future.

Mike Regan

Managing Director- Actavo Modular