After two years of festival cancellations due to Covid-19, Actavo Events was delighted to be back working with our valued client, St Patrick's Festival, for this year's celebrations.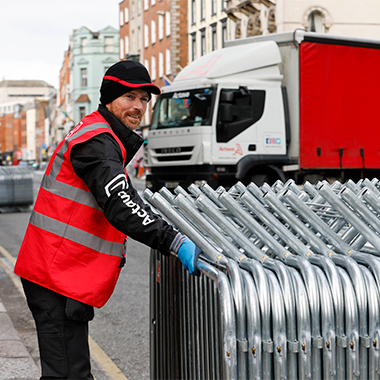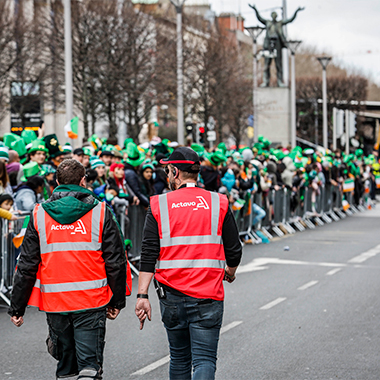 The team worked tirelessly over the last few weeks to ensure the smooth delivery of this iconic event, practicing routes and rehearsing installations, ready for the big day. The 110 strong Actavo Events crew began installing around Dublin on Wednesday 16 March, with the major infrastructure installation taking place from 1am on St Patrick's Day, ready for handover to our client in the morning.
This included:
5,800 Crowd Control Barriers (13.34 kilometres of barriers)
780 Heras barriers (2.6 kilometres of barriers)
130 Mojo/Front of stage barriers
4 x Media Structures
Scaffolding cubes and dry hire of Heras & CCBs to Festival Quarter at Collins Barracks
It was a beautiful sunny day in Dublin and the parade was a fantastic success, with the de-rig completed seamlessly throughout the afternoon.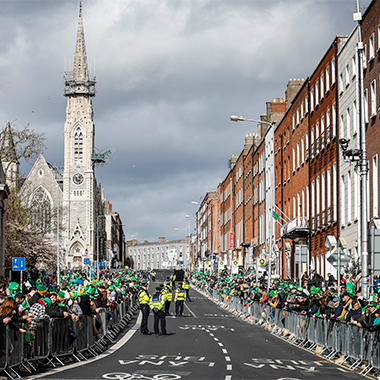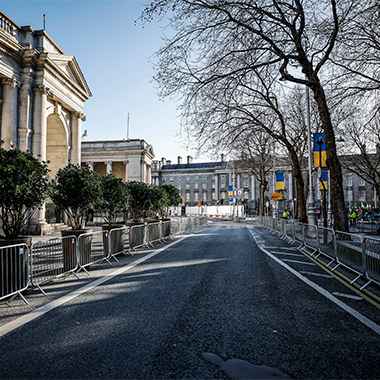 Sincere thanks to our fantastic Actavo Events crew for their professionalism and wonderful work ethic, delivering a safe environment for this year's iconic event.

Sarah McClean

Operations Manager, Actavo Events
If you would like to enquire about infrastructure for your next festival or event, please contact our Events teams in Ireland or the UK on [email protected] or [email protected]