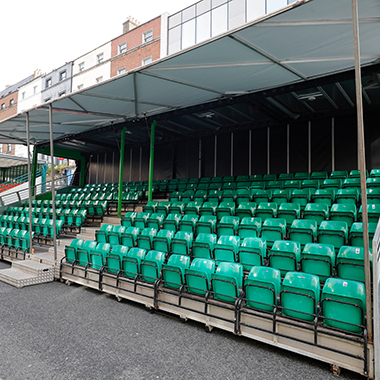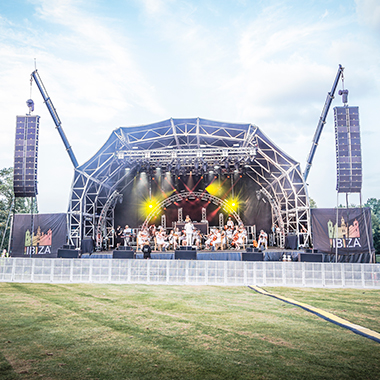 Acquisition complements Actavo's growth strategy as it aims to capitalise on the return of live events.
Actavo Events has acquired the mobile seating and stage fleet of Star Live, the UK-based specialist production agency, for an undisclosed sum. The transaction includes the acquisition of mobile grandstands, 10 metre mobile stages and a 15 metre mobile orbit stage. The two businesses will work closely to ensure a smooth transition for all Star Live contracts in the UK.
Actavo Events is a leading event infrastructure supplier providing staging, seating, scaffolding structures, fencing and barriers for a wide range of clients, including some of the most noteworthy events in Ireland and the UK, such as the St Patrick's Day Festival, Electric Picnic, Bloom, the Bray Airshow, the Dublin Marathon, Boomtown Festival, Royal Highland Show, London Stadium Football Events, and a wide range of prominent festivals and concerts. The addition of the mobile business complements Actavo's growth strategy for Ireland and the UK. It enhances its product offering to the market at a time when mobile stages are in high demand given the increase in shows that the industry has seen recently. It is complementary to its existing Layher event scaffolding products and provides greater opportunities to its client base.
Following the sharp rise in live events that has occurred since Covid restrictions were lifted, Actavo regards its Events business as a key growth area in the coming years. The addition of Star Live's mobile fleet to our portfolio is an exciting development for the company. This acquisition will strengthen our product offering and complement our growth strategy for the UK, while also creating new opportunities within our existing client base.

John O'Donoghue

Managing Director, Actavo Events
While the onset of Covid heavily impacting the event and live music industry in 2020, Actavo Events managed to reposition by securing work building Covid test centres and the provision of protective screens. As a result, the company was able to maintain its staff levels. Following the return of events in 2022, Actavo Events has streamlined the business and recruited talent into key positions, including the recent appointment of new Managing Director, John O'Donoghue. The company has also invested in industry-leading training and the purchase of Star Live's mobile portfolio of stages and grandstands.
Actavo Events recently supported the St Patrick's Day Festival in Dublin, mobilising over 140 events crew members and managers to assemble and remove the required infrastructure. The Actavo Events team commenced work at 2am on the day of the Parade, and installed 13km of crowd control barriers, two mobile and two fixed grandstands, and four media structures to support the live broadcast of the event.
Actavo is the perfect partner to carry forward Star Live's mobile fleet – we see positives for both parties with this acquisition being the springboard for greater future collaborations.

Grahame Muir

CEO, Star Live