Actavo Civils Team is delighted to have recently completed the Ballymoss and Arkle Road Pedestrian and Cycle Improvement Scheme, for Dún Laoghaire-Rathdown County Council.

The project objective was to improve facilities and aesthetics for cyclists and pedestrians and provide increased connectivity to the adjacent Sandyford Business Park area and along Blackthorn Avenue.

The scope of the project included the construction of segregated pedestrian and cycling facilities, bike parking facilities, new public lighting arrangements, extensive landscaping, shrub and tree planting and creative recreational spaces, offering a shared social space for pedestrians and cyclists, at the end of both the Ballymoss Road and Arkle Road cul-de-sacs, backing onto Blackthorn Avenue.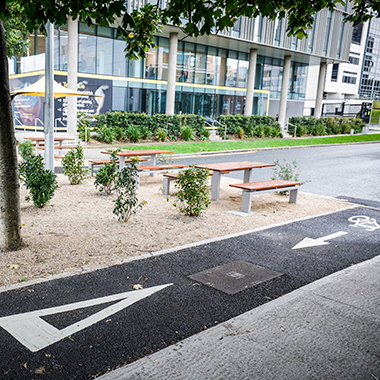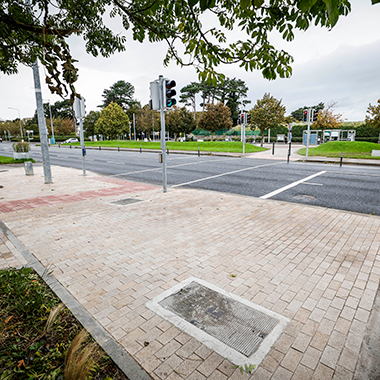 This is one of a number of cycle improvement schemes our team has currently completed and we are delighted with the outcome. We hope that pedestrians and cyclists alike in Sandyford Business District will enjoy these new facilities, rain or shine, and that cycling in the area will be a more attractive option to everyone.

Ollie Rafferty

Head of Actavo Civils