Harnessing innovation and technology to create secure and smarter solutions for our clients
At Actavo, we encourage a culture of improvement and innovation, always looking for better ways to deliver excellence for our valued clients. From our robust and flexible IT Infrastructure Systems, to our use of ERP, integrated Work Management Systems, Quality Control Apps, GIS Software and AI, our goal is always to enable our teams to not only operate safely and efficiently, but to exceed our clients' expectations, no matter where they are, or how remote the location.
Our IT Management Systems
Our IT vision is to enable growth and sustainability through the provision of cohesive consolidated business systems supported on a secure, reliable and effective platform, available to everyone, everywhere.
ERP – Enterprise Resource Planning
Integrating project management, finance, warehouse and distribution operations.
GIS – Geographical Information Systems
Enabling smarter survey, design, planning and build of complex networks.
WMS – Work Management Systems
Facilitating efficient work allocation, customer engagement and reporting.
MIS – Management Information Systems
Ensuring that decisions are made using reliable and up to date information through data warehousing and analytics tools.
AI - Artificial Intelligence
Driving enhanced safety performance and behaviour through use of telematics and wearable technology.
Collaboration
Facilitating the sharing of information within the business and with clients and suppliers in a secure manner.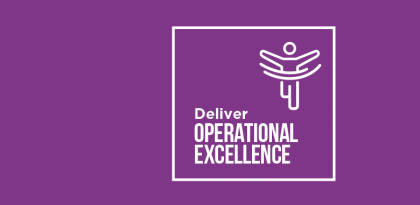 We are singularly committed to achieving a culture of excellence